February 4, 2012
TREND ALERT!: The Ombre Invasion
If you're a fellow color lover like myself, sometimes it is an ordeal to commit to just one tone in a spectrum. I love cool blues. Navy all the way to turquoise and teal are all favorites of mine. Hallelujah there is now a hot decor trend busting out all over that allows you to enjoy all of them in one seriously chic and dramatic statement. Ladies and Gentlemen, today we are putting the HDB spotlight on all things Ombre. The gradation of any color family can bring a very modern glamour to a space that also feels unique and exciting. Much like most of our trend alerts, Ombre is not for those who are scared. But, when used the right way this look is drama for days in your home.
This is a more sophisticated way to think pink. Magenta down to rose on these doors makes the entire wall of built-ins feel like art in this open concept dining space.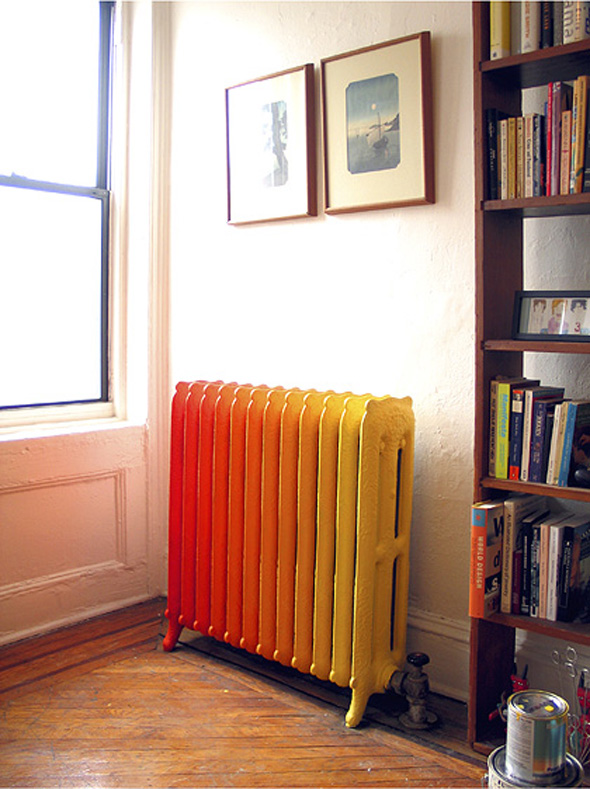 Celebrate the classic elements in your older home with an ombre kiss—This radiator never looked so glam, nor gave this room such a beautiful statement piece with this ombre sunshine suit.
The maginificent wall of ombre draperies keeps this very classic tone on tone living room from feeling too formal and stuffy. Beautiful……
Fancy some ruffles without the fuss? this tongue in cheek ombre ruffle duvet cover is the perfect peice of unique for your bedroom. Let it be the star of the show and eveyrthing else can be basic. Ombre beauty at its best.
Lost in a sea of color swatches in your home and not sure what to do? Don't fret. Picking a pallete can be one tough old ombre! Give me a call. I'll come over an do my thing for you like I always do. We'll find a perfect place for the ombre invasion to work in your home.
For more information on Matt Heincker and his Indianapolis based interior design firm, visit: www.heinckerdesign.com
Do you tweet on the twitter? Follow Matt:
http://twitter.com/HeinckerDesign